Why become a Star Partner?
Star has over 35 years' experience in POS. This experience enables us to offer a full SDK library for the broadest range of traditional and mobile POS solutions on the market and provide industry leading Technical and Marketing Support. As a Star VIP Club member you will have access to additional technical and marketing resources designed to help you develop your solution with the support of Star behind you.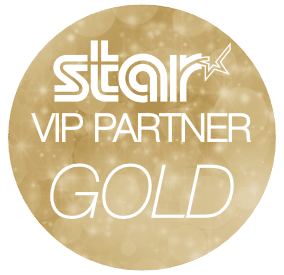 All of Bronze/ Silver Status initiatives plus:
Pre-release information for new products.
Industry leading marketing support with dedicated telephone / email contact line with expedited response
Opportunity to exhibit with Star where space is available and country / industry relevant.
Entry in the annual prize draw to win tickets to the largest retail exhibition in New York.
Introduction to Star customers where relevant.
All of Bronze Status initiatives plus:
Preferential long term access to Star evaluation units for Silver Star Developer's Customers with 50% discount purchase opportunity.
Joint sales support where needed.
Free social media presence.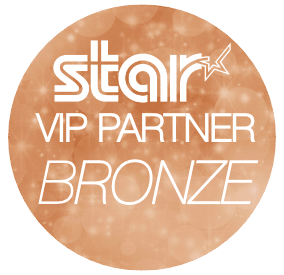 Member of Star VIP program – permission to use VIP Club logo for promotional use.
Industry leading Technical support with dedicated telephone / email contact line with expedited response.
Enhanced support with access to market leading SDK's
Access product evaluation units.
Listed on Software Search Tools such as the mPOP Applications search tool. (Where applicable)
Access to Star's Marketing Vault
Technical Updates making you aware of the latest Star releases. (Including pre-release information for Gold members).

Technology News
Sanei SK1-21 or SK1-31 integrator? Version 2 (SK1-211 and SK1-311) are now available.
Star mC-Print2 & mC-Print3 receipt printers launched September 2018. The bridge between Traditional and Tablet POS.
Star PassPRNT & WebPRNT Browser now available to download via Apple Store and Google Play Free-of-Charge.

Marketing Updates
2019 range brochures and flyers available to download
mC-Print Video available to view today
Vertical market product flyers available to view
Star & Star Partner Events
Star Micronics is a global manufacturer and market leader of sliding-headstock lathes, precision parts as well as point-of-sale hardware and printing solutions for mobile POS and payment applications within the retail, hospitality, delivery, transportation, and banking industries.